Niagara Falls Page 2

Welcome to Niagara Falls, Ontario, Canada
Niagara Falls in lites. The lites consist of 20 gas spotlites, each radiating 250 million candlepower. The coloured lites, red, white, amber, blue, and green radiate the Falls every nite of the year.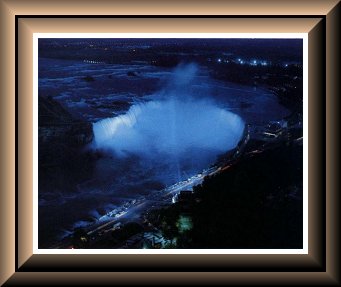 The Horseshoe Falls in lites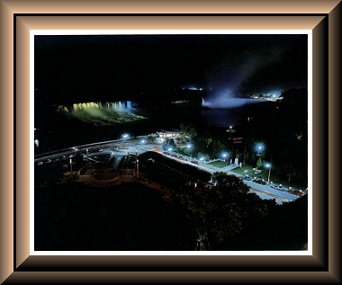 The Horseshoe Falls and The American Falls in lites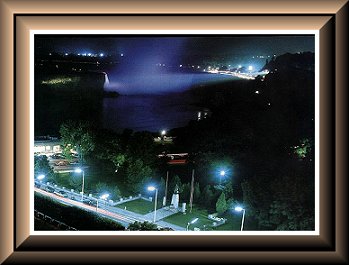 The American Falls in lites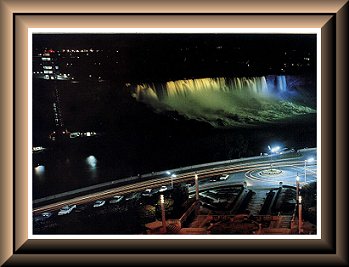 The American Falls in lites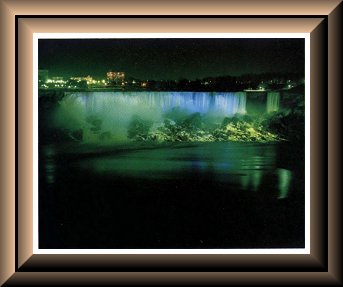 The American Falls in lites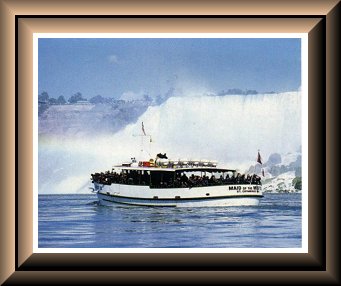 The Maid of the Mist is a 30 minute boat ride up to the base of the Horsehoe Falls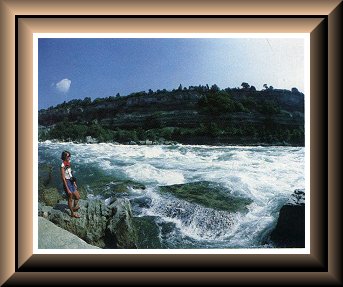 The Niagara River. It is 1,060 feet (323 meters) wide, and drops 184 feet (56 meters) to the gorge below.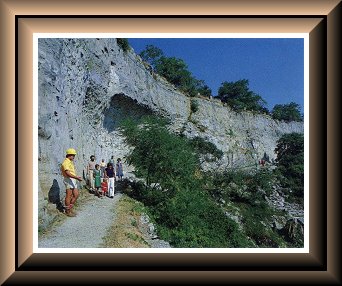 The Niagara Gorge Trip.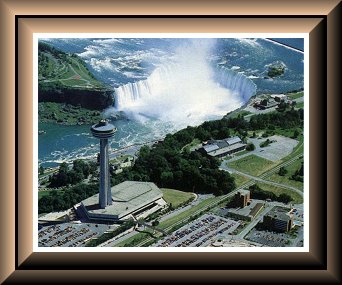 The Skylon Tower. It is 775 feet (236 meters) high above the Falls. It has a revolving dining room, an indoor/outdoor observation deck, and indoor amusement park.
The Minolta Tower. It is 665 feet (203 meters) high, above the Falls


*The backgrounds, banners, dividers, graphics, animations, logo's, gifts, poetry and awards, on my Home page are copyrighted and or the property of "Chandos Wolf". Please do not take or use without my written permission.
*I receive files containing pictures and graphics sent to me by friends and aquaintances, who surf the net. Should you find any graphics, pictures, or logo's which have been taken from your Home page and site without your permission, and used on my Home page and site, please contact me to either remove or link back to your site. I will honour your request. "Chandos Wolf".
[Niagara Falls Page-1] [Niagara Falls Page-2]

[Niagara Falls Page-3] [Niagara Falls Page-4]