"The Witt Family Cottage"
Page -2-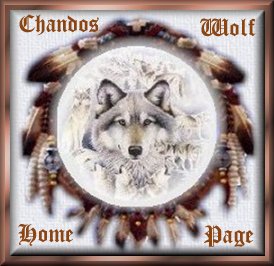 I hope you enjoy the Cottage life I am about to share with you, and hopefully enjoy your visit with me. I will put an extra filet on the BBQ for you.
Hal. (Chandos Wolf)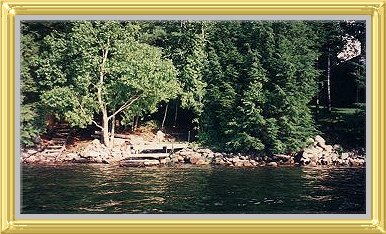 Cottage shoreline in the summer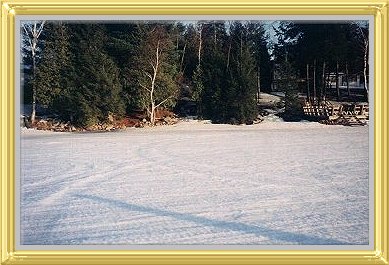 Cottage shorline in the winter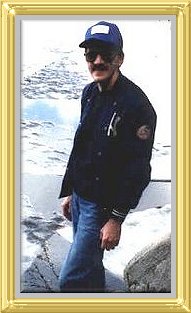 Winter at the Cottage. Hal standing at the frozen lake.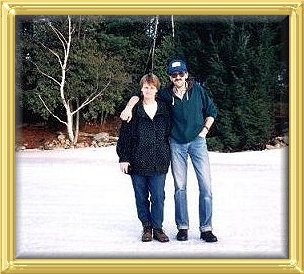 Winter at the Cottage. Jennie and Hal standing on the frozen lake.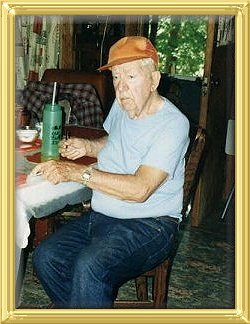 Pop's cottage look. Like father, like son.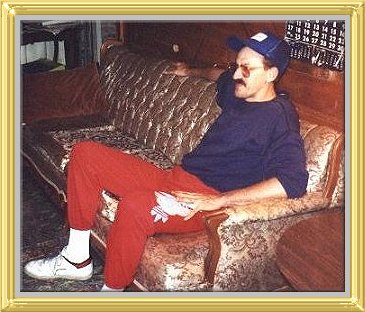 Hal would rather be fishing!!!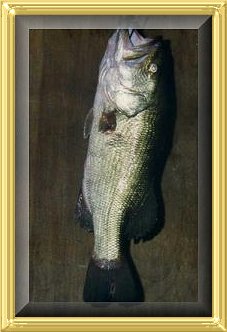 A 5 lb. large mouth black bass that Hal caught off the dock on a rainy afternoon.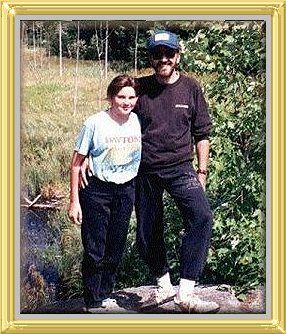 Hal and daughter Lesley at the beaver pond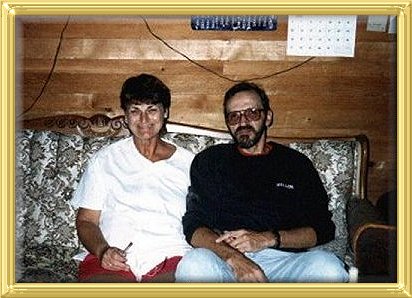 Jennie and Hal. Jennie's last summer at the cottage, August, 1995.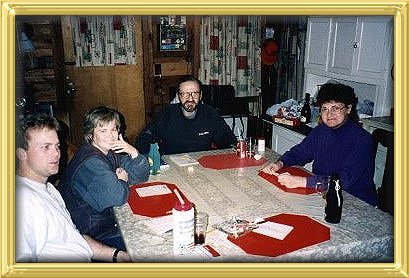 L to R: Dave (Jennie's oldest son), Edel (Dave's wife), Hal, and Jennie. .
Jennie's last time at the cottage, Thanksgiving, 1995.


*The backgrounds, banners, dividers, graphics, animations, logo's, gifts, poetry and awards, on my Home page are copyrighted and or the property of "Chandos Wolf". Please do not take or use without my written permission.
*I receive files containing pictures and graphics sent to me by friends and aquaintances, who surf the net. Should you find any graphics, pictures, or logo's which have been taken from your Home page and site without your permission, and used on my Home page and site, please contact me to either remove or link back to your site. I will honour your request. "Chandos Wolf".
[Cottage Page-1] [Cottage Page-2] [Cottage Page-3] [Cottage Page-4]